Jamaica Blue Mountain® Single Serve (K Cup) 12 Count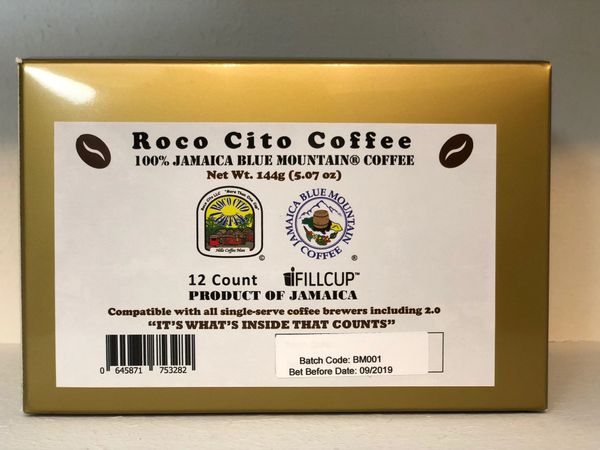 Introducing Roco Cito Coffee Single Serve (K Cup) Series. 
All the flavor of a normal brewed cup of coffee without the hassle of making a whole pot! 
Simply condensed into a single serve cup, So you will never make too much!
12 Count pack equals to $2.00 per cup
Medium Roast
Compatible with all single-serve coffee brewers including 2.0