2 Pounds of Jamaica High Mountain Supreme Coffee - Ground - Package in 16oz Bags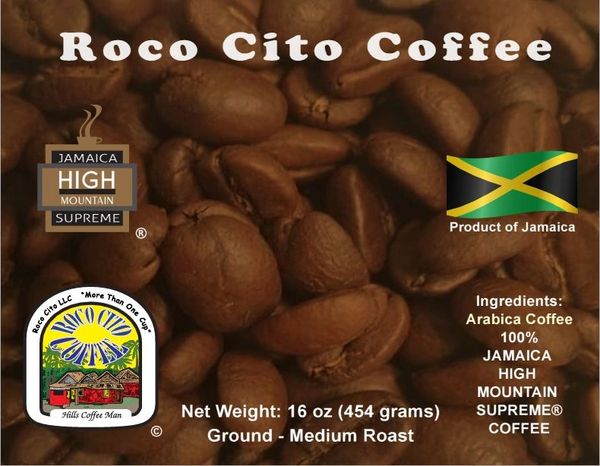 Jamaica High Mountain Supreme® Coffee
Our Jamaica High Mountain Supreme ® Coffee is grown at an altitude of approximately 3000 feet above sea level and offers a smooth full-bodied flavor, light acidity, clean taste and pleasant aroma.
Flavor Profile
What to expect from your bag of Roco Cito High Mountain Supreme® Coffee!
TASTE: Mellow and Sweet, Clean and Crisp, No Bitterness
DRY AROMA:  Robust, Exotic, Sweet & Fruity
WET AROMA: Fruity & Light Bodied
BODY: Smooth, No oily after taste & Not Grainy
ACIDITY: Low Medium, Not Tangy, can be drunk black with bitterness or unpleasant after taste.
FLAVOR: Overall smooth
FINISHED: Fruity and Sweet Light Bodied.